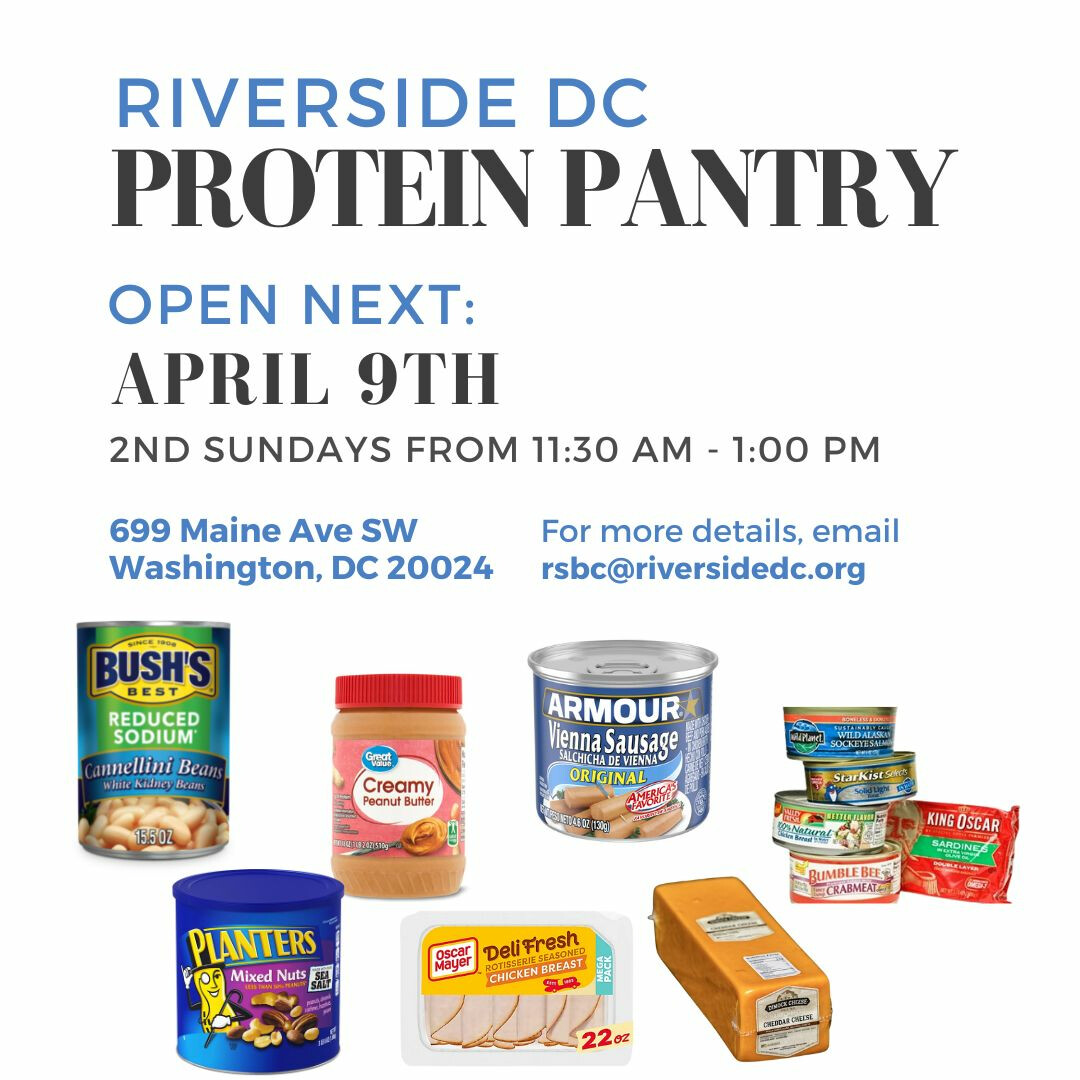 April 9, 2023 11:30 am
April 9, 2023
Room: Bob Nelson Multipurpose Room
Contact:
Cheryl Parham
Join us every 2nd Sunday from 11:30am-1:30pm for our Protein Pantry and Fellowship Hour.
Immediately following worship, during December-March, we'll offer our community a chance to grab items from the pantry, and fellowship over a cup of hot cider or coffee.
There are no requirements to "shop" in our pantry. All items are free.
If you would like more information about donating or volunteering, email deaconchair@riversidedc.org