April opportunities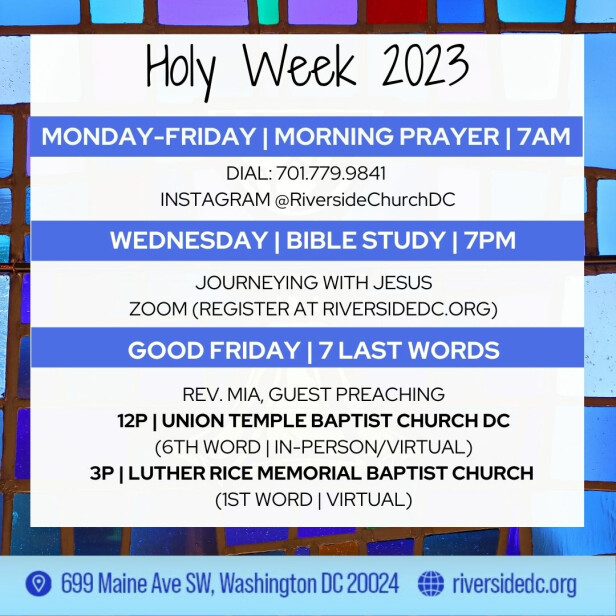 Holy Week is upon us! There are many ways for you to plug in. Email for inquiries about how to join the prayer call, bible study, or attend the services.

Morning Prayer #: 701.779.9841
Zoom Study Meeting ID: 834 9556 7744
Password: Jesus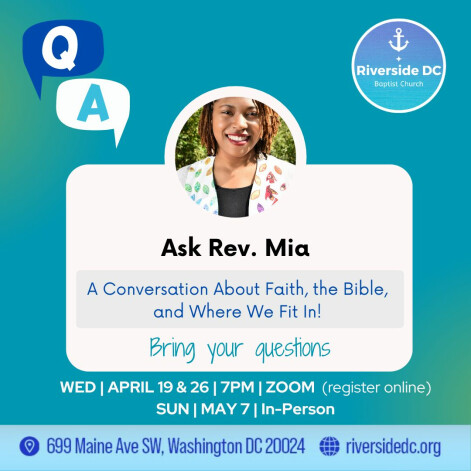 Got questions?
About the bible? About faith? About Rev. Mia? About the church?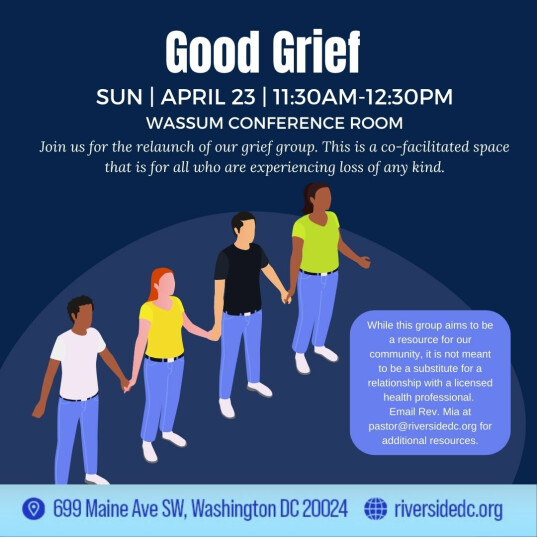 Join us for the relaunch of our grief group. This is a co-facilitated space that is for all who are experiencing grief and loss of any kind.
At this gathering, we will discuss how frequently participants would like to meet and if there is interest in a virtual option.
While this group aims to be a resource for our community, it is not meant to be a substitute for a relationship with a licensed health professional. Email Rev. Mia at for additional resources.