Join us for our first Bible Study course of 2023!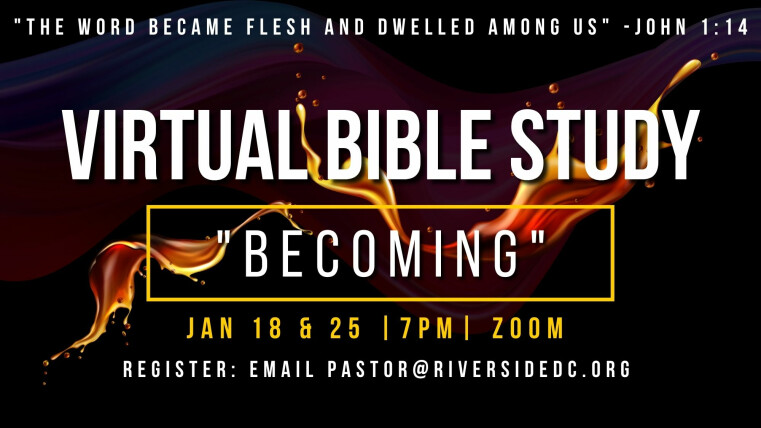 January 18 & 25 at 7pm | Zoom
We are "becoming" our best and fullest selves as we step into 2023. Who is God calling us to be? What is God calling us to do? Where might God be calling us to go? We'll walk through John 1 as we go deeper into ourselves and our call.
Email to register and get the zoom link