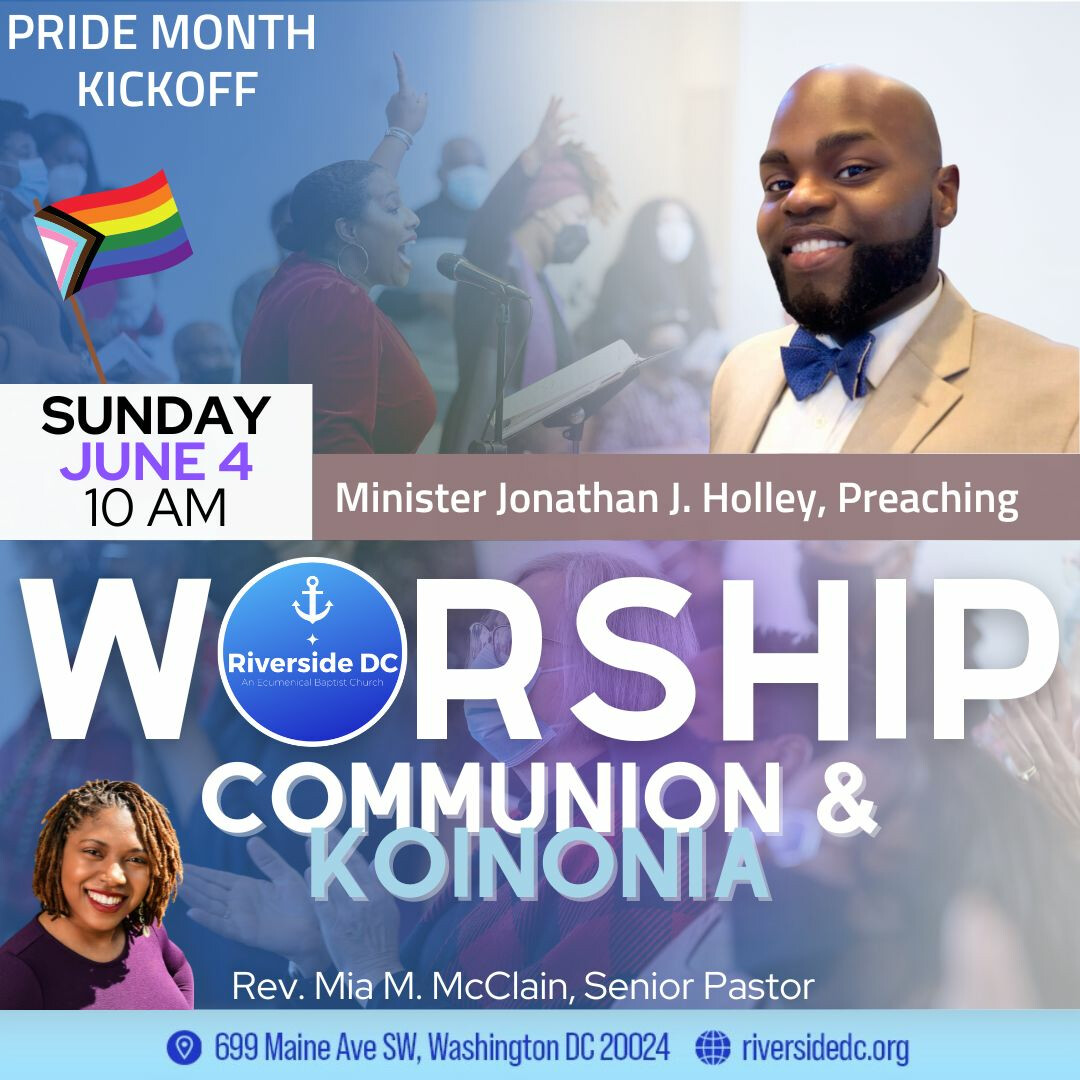 June 4, 2023 10:00 am
June 4, 2023
Room: Sanctuary
Contact:
Join us as we kickoff Pride Month with Min. Jonathan J. Holley preaching. Then, we'll come together for Crafts and Koinonia after service.

Koinonia is a time for food and fellowship. Please bring something to the table (you can cook or purchase) if you are able. If cooking, please bring a card with the ingredients listed. In addition, we'll be making signs for the Capitol Pride Parade happening on June 10th. Email outreach@riversidedc.org for more details regarding marching in the Pride Parade.
About the Preacher
Jonathan J. Holley is an Artist & Minister from Washington, DC. Jonathan was first brought to Riverside DC as a guest choir section leader and soloist in 2010. Jonathan formally became a member in 2016, and after serving a few years, the members at the Riverside Church DC voted to ordain him as a Deacon in 2017. Jonathan has served as Outreach and Missions Coordinator since 2018. In addition to Jonathan's role at Riverside, Jonathan serves as The Chaplain of the House of Garçon, an international organization that was founded based on the principles of fraternity, education advocacy, and professional growth. The organization exercises these principles through the participation in ballroom competitions and encourages its members to be responsible, community engaged LGBTQ and Cis- Gender adults.
Jonathan holds a Diploma of Theology ('22) from The John Leland Center for Theological Study, and is currently a seminary student studying for a Master of Divinity, at the Baptist Seminary of Kentucky.