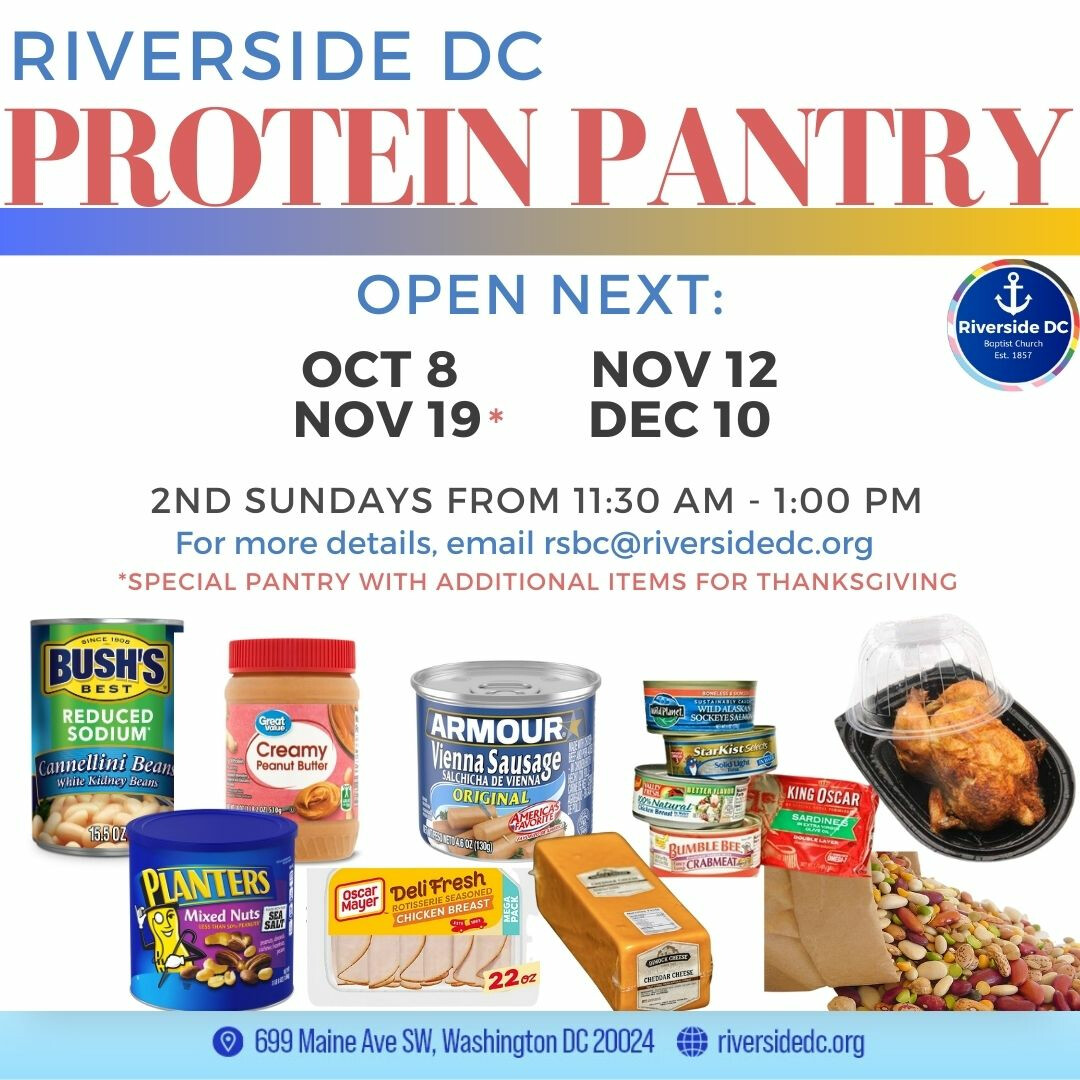 December 10, 2023 11:30 am
December 10, 2023
Room: Bob Nelson Multipurpose Room
Contact:
Cheryl Parham
Open 2nd Sundays from 11:30AM-1:00PM. Coffee provided. All are welcome.
In December 2022, Riverside DC launched a monthly protein pantry to address protein-specific needs in our community. While the cost of food continues to rise, Riverside wants you to know that they are here to fill some gaps. The Protein Pantry is open every 2nd Sunday between 11:30am-1:00pm. Riverside will be opening an additional Sunday in November to offer Thanksgiving-specific items and grocery gift cards. If you are unable to make it on 2nd Sundays, you may schedule a time to pick up by emailing rsbc@riversidedc.org or calling 202.554.4330.
Usual items in stock:
Canned Tuna, Canned Sardines, Spam, Canned Chicken, Fresh Chicken, Cold Cuts, Dried or Canned Beans, Nut butters, Nuts and Seeds, Commercial Jerky, Granola and Protein Bars, Cheese
If you have questions, email deaconchair@riversidedc.org. If you or someone you know is in need of immediate assistance, please reach out and we will do our best to meet the need or direct people to other services.